Air Disc Valves
APPLICATION
Shahrokhi air disc valves are designed to water closets, Baths , Laundries room saunas and etc.
These air disc valves are used for supply and exhaust air in H.V.A.C applications.
DESCRIPTION
Air disc valves constructed of a frame and a movable disc which can adjust the air flow rate with rotating the movable disc or close its if necessary.
These valves are constructed in two types for supply air and for exhaust air.
A special ribbon is used to eliminate rattling and sound absorption.

Table of calculations for

Air Disc Valves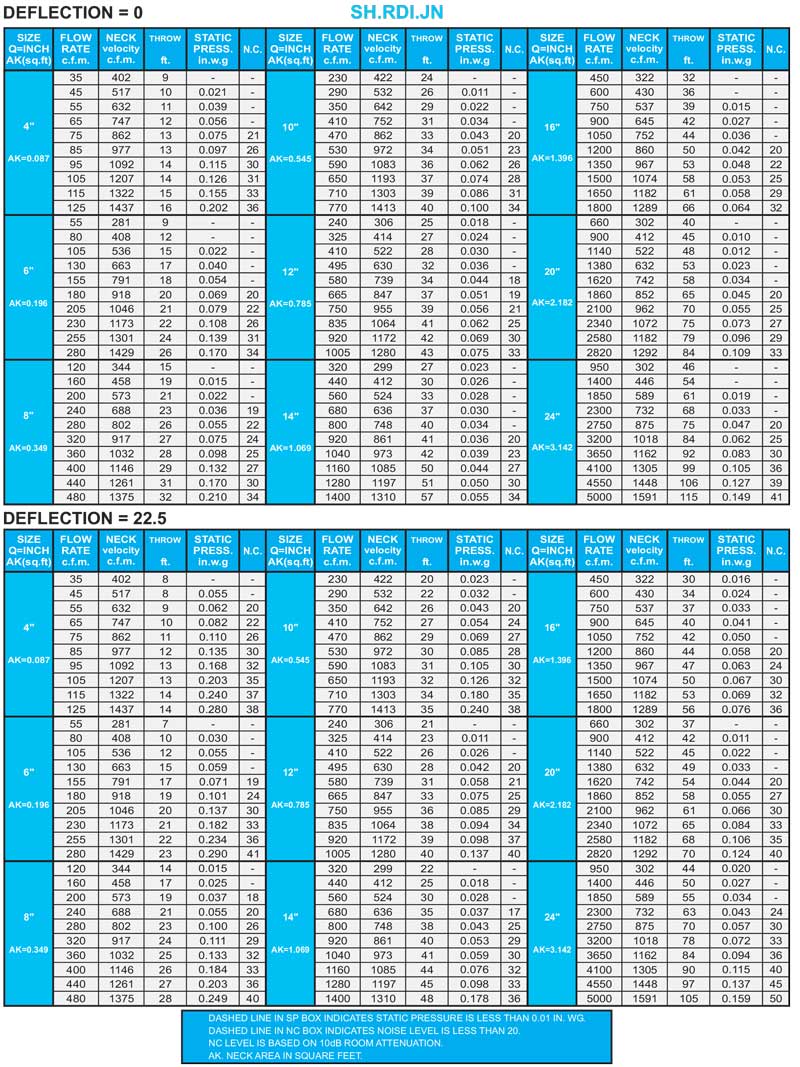 MATERIAL & FINISH
High quality 1mm. thickness carriage extruded iron sheet finish for frame and movable disc.
It is possible to use aluminum sheet instead of iron sheet up on request.
White polyester liquid or powder coating finish is also available or any other specified color with Raul code up on requirement.
ORDERING CODE
Shahrokhi air disc valves are specified with following ordering code.
SH : Shahrokhi manufacture
RDI : Round ceiling diffuser
T : type : AVS : Supply air disc valve
AVE : Exhaust air disc valve
Table of calculations of air intake Air Disc Valves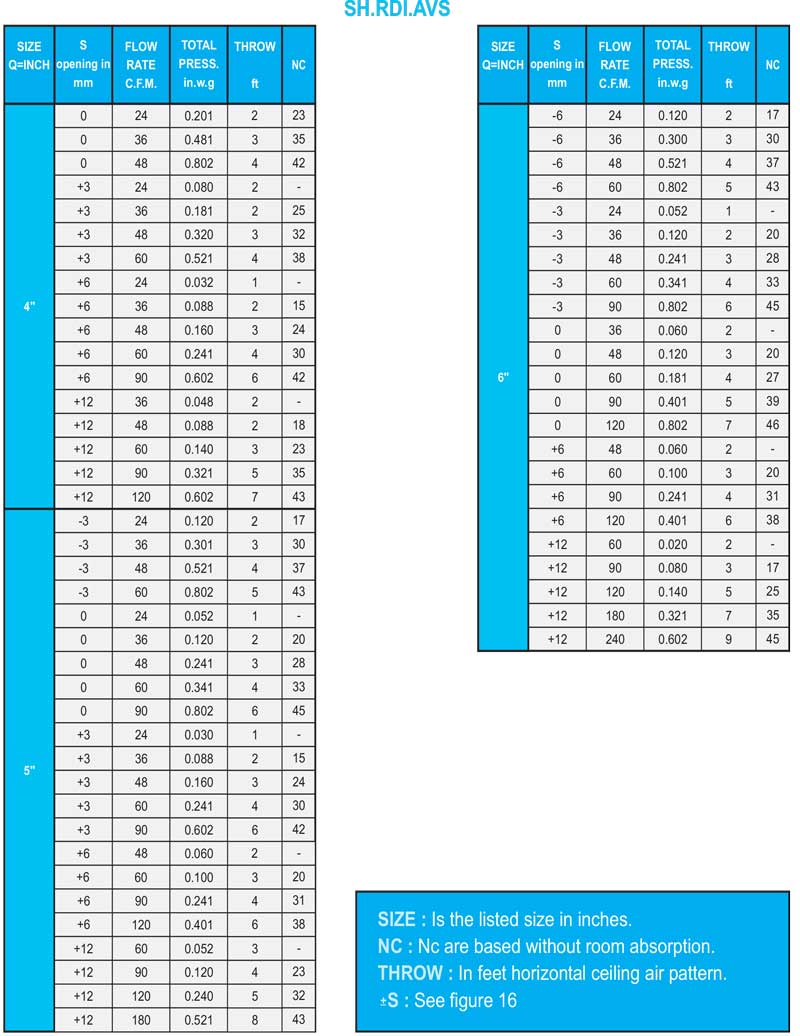 Table of calculation of Air Disc Valves for air discharge