Jet Nozzle Round Ceiling Diffusers & Grilles
APPLICATION
Shahrokhi jet nozzle round ceiling diffusers & grilles are designed to suit H.V.A.C applications for ceiling , wall or exposed duct.
These diffusers are used in high ceiling spaces , great air flow and throw such as factories halls , sport halls , exhibition halls and etc. for supply and exhaust air.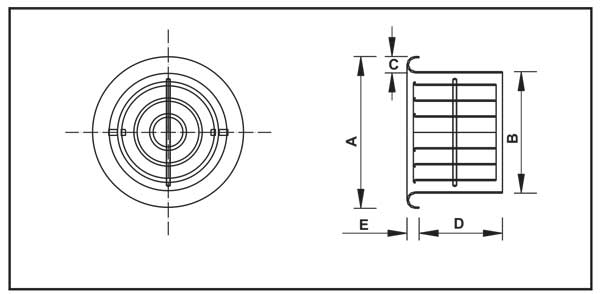 DESCRIPTION
These diffusers transfer the air volume with a number of concentrically arranged vanes and are able to provide horizontal and vertical way air flow pattern in spot and local throw.
These ability cause to saving energy in big halls with high ceiling.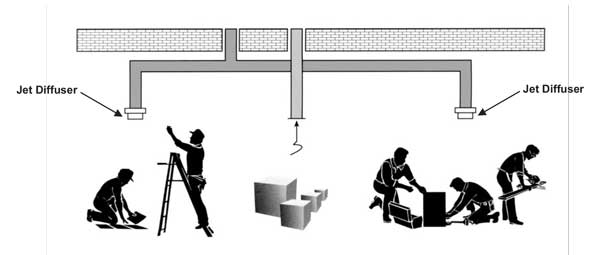 Either is possible to fix one up to four of these grilles over the plenum box.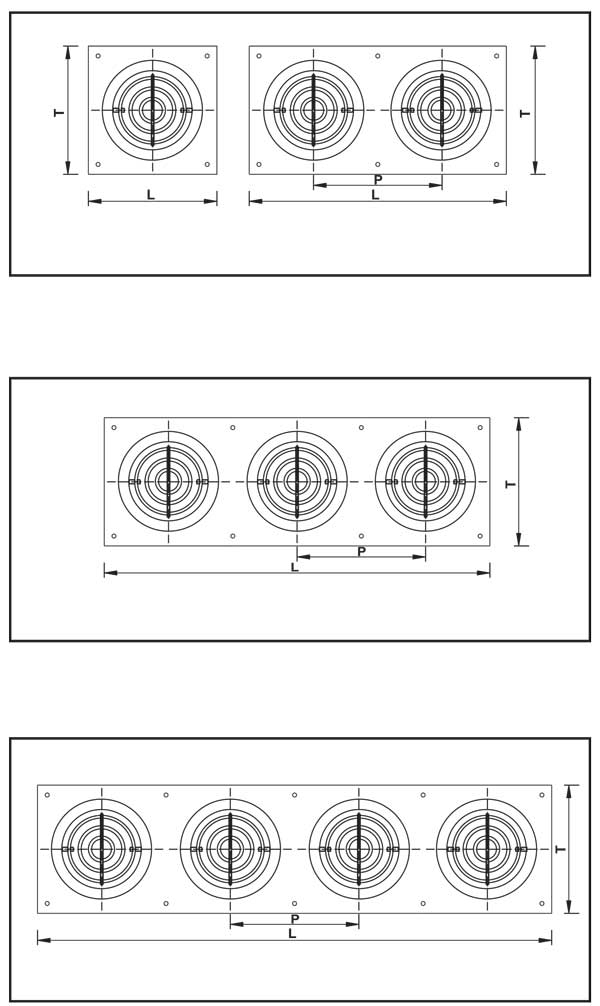 It is available to use other frames in constructed the grilles.
Select the type of frame is relative to installation of grilles location.
MATERIAL & FINISH
High quality 1.5mm. thickness extruded aluminum profile in material aluminum anodized finish for frames and vanes.
Also plenum boxes are made of 1.5mm. thickness aluminum sheet. White polyester liquid or powder coating finish is also available or any other specified color with raul code up on requirement.
ORDERING CODE
Shahrokhi jet nozzle round ceiling diffusers & grilles are specified with following ordering code.
SH.RDI.JN- Ø -NP
SH : Shahrokhi manufacture
RDI : Round ceiling diffuser
JN : Jet nozzle
Ø : diameter (inch)
NP : Number of diffusers in plenum box