Egg Round Ceiling Diffusers & Grilles
APPLICATION
Shahrokhi egg round ceiling diffusers & grilles are designed to suit H.V.A.C applications where a high ceiling or exposed duct is required.
They are mainly applicable when high air volume at low pressure is desired.
Their attractive appearance makes them suitable for other architectural and decoration applications.
DESCRIPTION
Multi parallel blades of these grilles adjust in vertical and horizontal to control the air flow.
These grilles are an aluminum core which constructed in three types of fixed egg crate grid opening.
BLADES & FRAME
It is possible to fixed at 0, 30 and 45 deg.
angles between vertical and horizontal blades as shown as (Figures).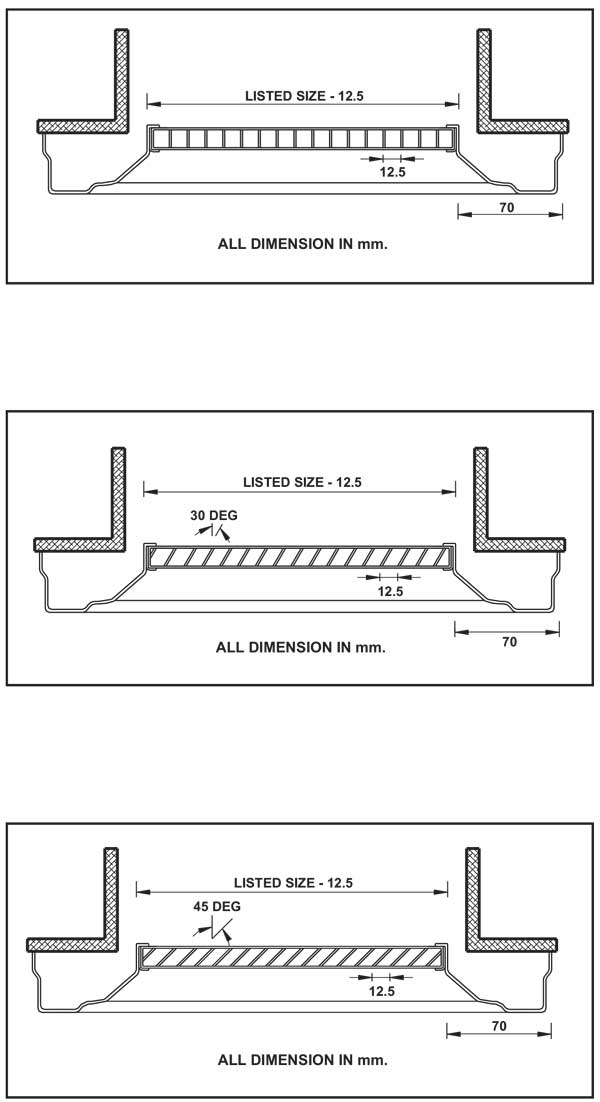 MATERIAL & FINISH
High quality 1.5mm. thickness extruded aluminum profile in matt aluminum anodized finish for frames.
The blades are aluminum grid with 0.8 mm thickness.
White polyester liquid or powder coating finish is also available or any other specified color with Raul code up on requirement.
ORDERING CODE
Shahrokhi egg round ceiling diffusers & grilles are specified with following ordering code.
SH : Shahrokhi manufacture
RDI : Round ceiling diffuser
T : type : E0 : 0 deg egg
E30 : 30 deg egg
E45 : 45 deg egg
ENGINEERING PERFORMANCE DATA