Fixed Square Ceiling Diffusers & Grilles
APPLICATION
Shahrokhi fixed square ceiling diffusers & grilles are designed to suit H.V.A.C applications for ceiling mounting.
These diffusers are used for supply, return and exhaust air which provide a stable pattern of horizontal air diffusion flowing through a number of concentrically arranged vanes (figure).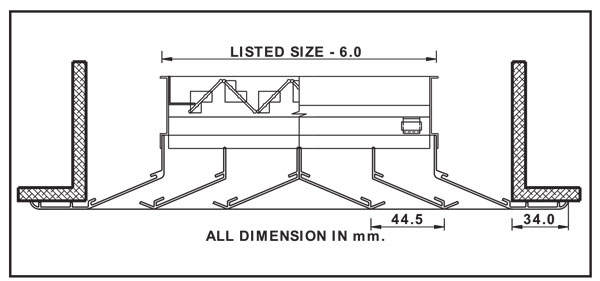 These vanes are able to provide 1,2-,3- or 4-way air flow patterns.
DESCRIPTION
Shahrokhi fixed square ceiling diffusers install easily over the square duct or round duct with an adaptor (figure).
In these diffusers high air diffusion flowing under ceiling results in rapid temperature and velocity equalization of the mixed air mass.
FRAME
Seven types of frame are available up on request (figure).
Select the type of frame is relative to installation of diffusers location.
This ability exists in (D, E,F,G) types which internal concentrically arranged vanes come out of frame for installation , adjust damper and cleaning (Figure).
Either is possible to adjust damper with creation of a hole in internal vanes (Figure).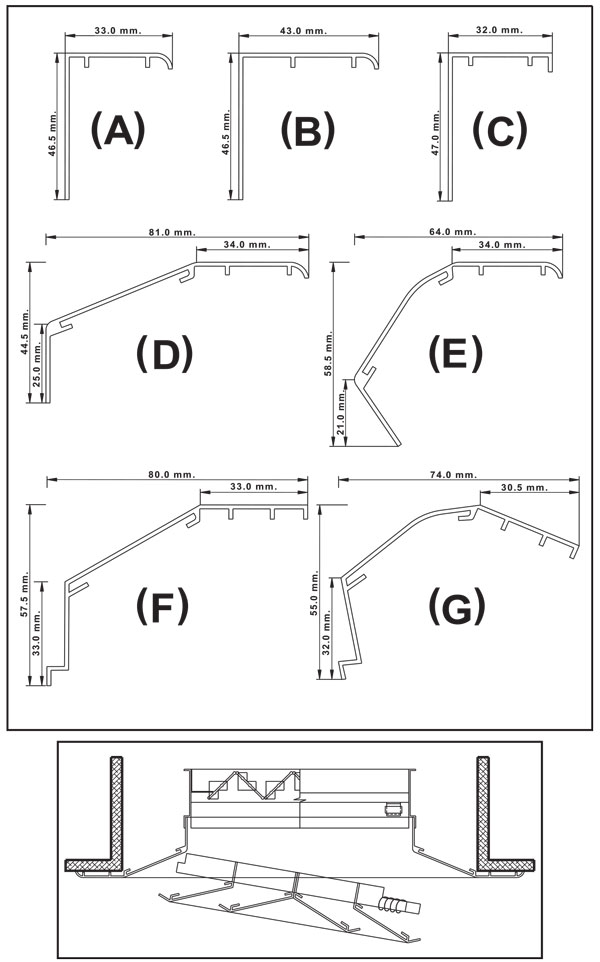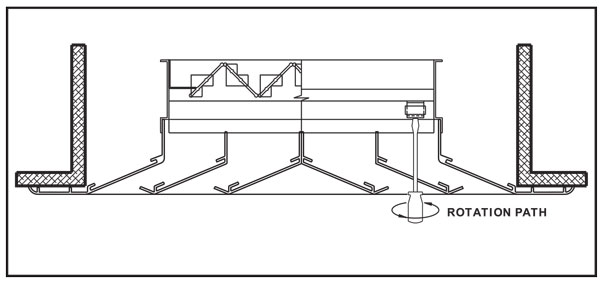 MATERIAL & FINISH
High quality 1.25mm. thickness extruded aluminum profile in material aluminum anodized finish for frames and vanes.
White polyester liquid or powder coating finish is also available or any other specified color with raul code upon requirement.
ORDERING CODE
Shahrokhi fixed square ceiling diffusers & grilles are specified with following ordering code.
SH : Shahrokhi manufacture
SDI : Square ceiling diffuser
T : type :
F1 : One way fixed type
F2 : Two way fixed type
F3 : Three way fixed type
F4 : Four way fixed type
WxHxk : Width (inch) x Height (inch) x Vanes way (Figure 2)
ENGINEERING PERFORMANCE DATA
Calculation Table of Fixed Square Ceiling Diffusers & Grilles (Supply Air)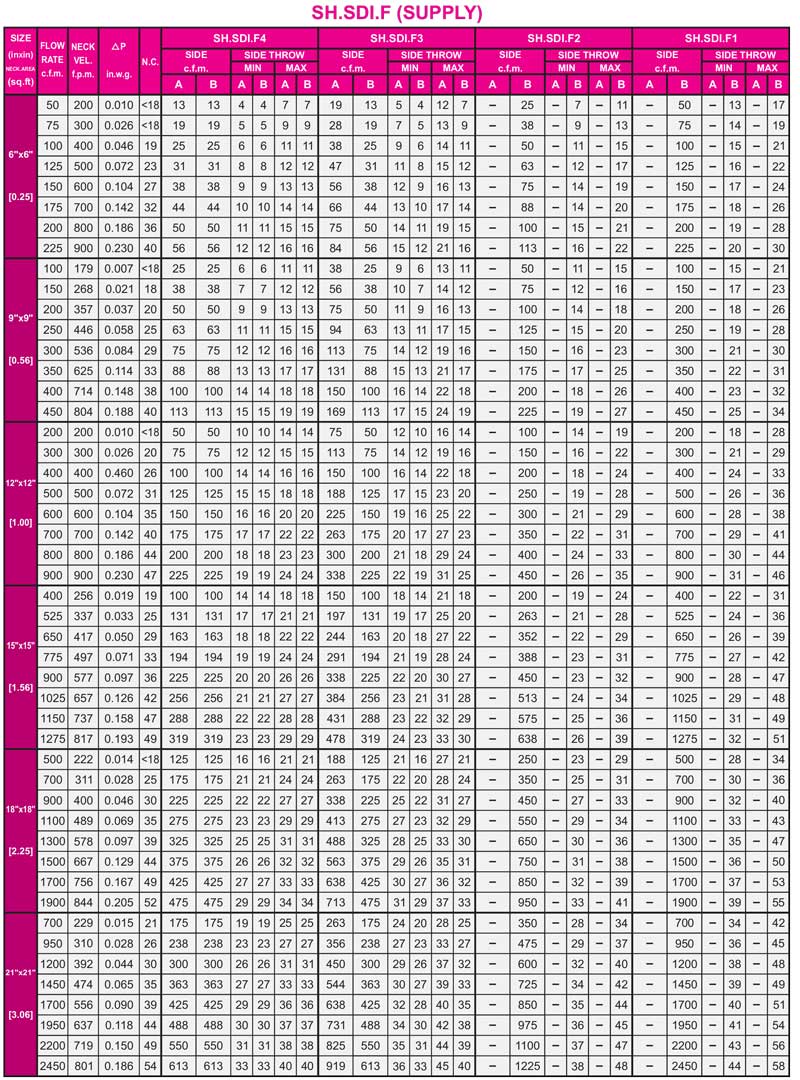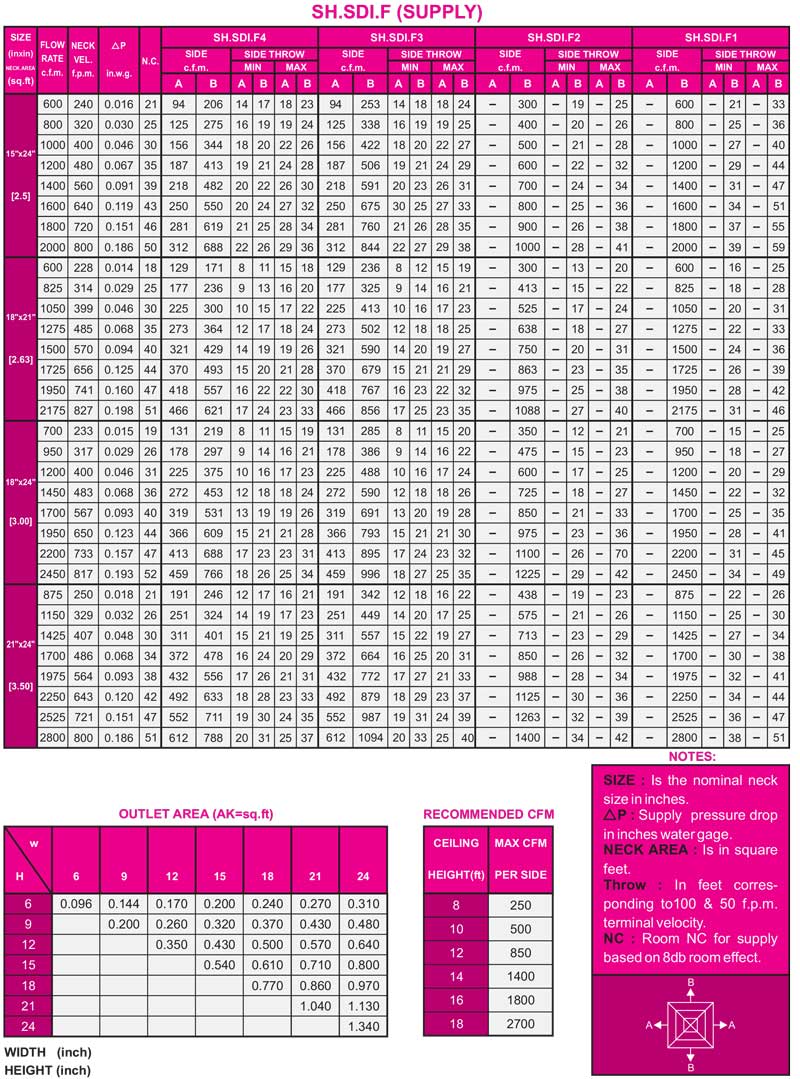 Calculation Table of Fixed Square Ceiling Diffusers & Grilles (Return Air)