Gravity Shutting Damper
APPLICATION
Shahrokhi gravity shutter dampers are used for remain constant level of air pressure such as painting rooms, diesel generator rooms, industrial kitchens, industrial air conditioning and etc.
DESCRIPTION
Shahrokhi gravity shutter dampers have multi parallel blades with a linkage mechanism which automatically open when increase air pressure and close by the gravity of blades.
Special rubber is used to eliminate sound when closing the blades.
The brass or nylon bush are fixed to frame to easily open and close the blades.
Either is possible to supplied these gravity shutter dampers with galvanized 10mm. x 10mm. mesh bird screen, aluminum washable air filter and ducted dampers as optional.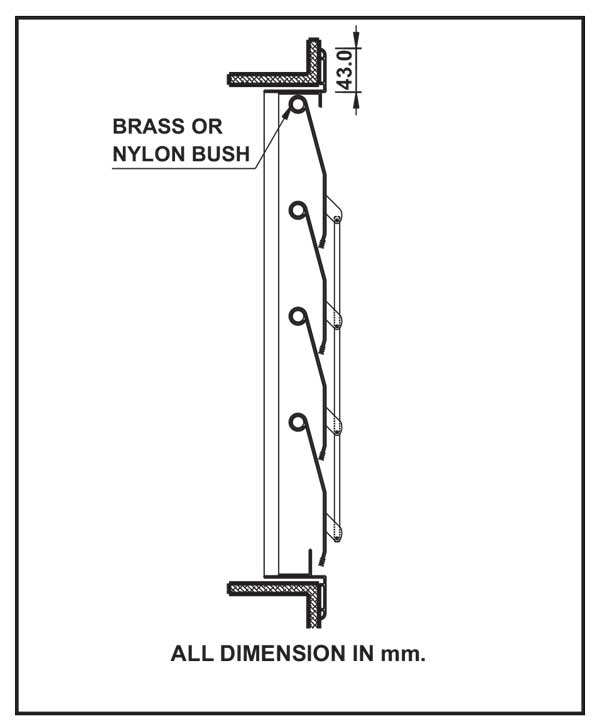 MATERIAL & FINISH
High quality 0.8mm. thickness extruded aluminum profile in matt aluminum anodized finish for frame and blades.
White polyester liquid or powder coating finish is also available or any other specified color with Raul code up on requirement.
ORDERING CODE
Shahrokhi gravity shutter dampers are specified with following ordering code.
SH : Shahrokhi manufacture
LOU : Louver
GSH : Gravity shutter damper
W x H : Width (inch) x Height (inch)
ENGINEERING PERFORMANCE DATA