Shoot Dustbin Door
APPLICATION
Shahrokhi shoot dustbin doors are used to access the main dustbin duct in High rise buildings.
DESCRIPTION
Shahrokhi shoot dustbin doors made of a frame and an open able door. Special weights are used for close the door automatically and either special seal rubber gaskets for prevent of dustbin bad smell distribution.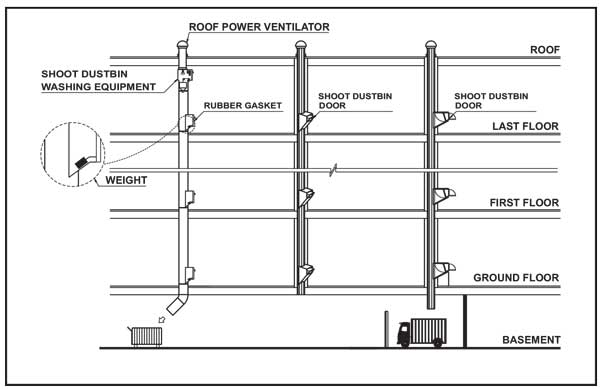 MATERIAL & FINISH
High quality 1mm. thickness stainless steel, galvanized or iron sheet finish for frame and door.
White polyester liquid or powder coating finish is also available or any other specified color with raul code up on requirement.
ORDERING CODE
Shahrokhi shoot dustbin doors with following ordering code are specified.
SH : Shahrokhi manufacture
SDD : Shoot dustbin door
T : type : STP : Stainless steel plate
GLP : Galvanized plate
IRP : Iron plate
W x H : Width (inch) x Height (inch)