Split Damper
APPLICATION
Shahrokhi split dampers are used for suit airflow patterns volume for branch when it isn't possible to made of a takeoff in main rectangular ducts.
DESCRIPTION
Shahrokhi split dampers are made of a frame and a movable sheet.
It is possible to adjust this movable sheet in any different angles.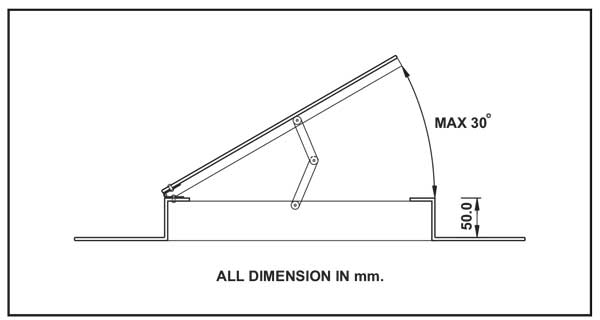 MATERIAL
High quality 1.5mm. thickness iron galvanized or aluminum sheet for frame and the movable sheet.
ORDERING CODE
Shahrokhi Split Dampers are specified with following ordering code.
SH : Shahrokhi manufacture
DDA : Ducted damper
SD : split damper
W x H : Width (inch) x Height (inch)