Curved Blade Ceiling Diffusers & Grilles
Applications
Shahrokh curved blade ceiling diffusers & grilles are designed to suit H.V.A.C applications for ceiling mounting.
These diffusers are used for supply, return and exhaust air which provide a stable pattern of air diffusion flowing through curved blades (Figure).
These vanes are able to provide 1,2,3 or 4 way air flow patterns (Figure).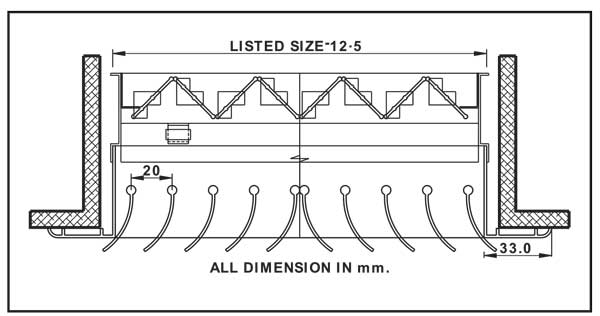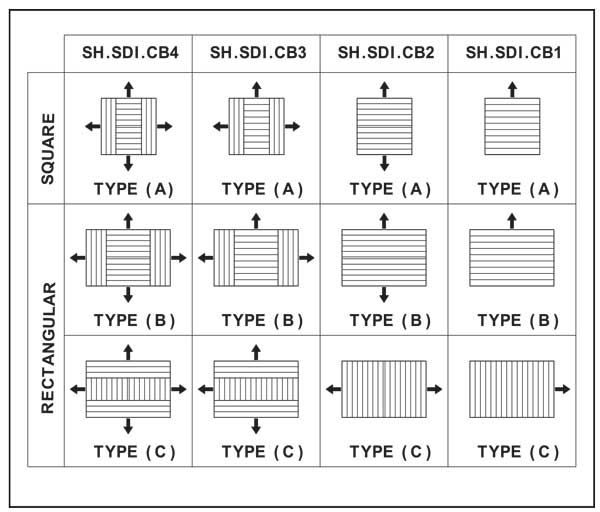 DESCRIPTION
Shahrokhi curved blade ceiling diffusers install easily over the square duct or round duct with an adapter (Figure).
Blades of these diffusers can be moved or fixed around the axial pins (Figure).
Nylon bushing or line spring are used to separate the blades from the frame to eliminate rattling and to provide positive tension when adjusting them.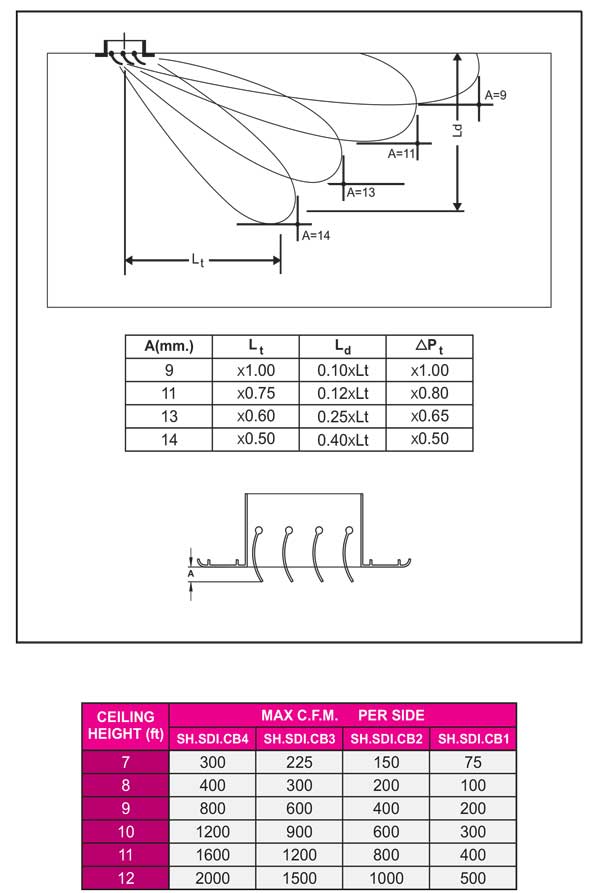 FRAME
Three types A,B,C of frame (figure 3) are available up on request. Select the type of frame is relative to installation of diffusers location.
MATERIAL & FINISH
High quality 1.25mm. thickness extruded aluminum profile in matt aluminum anodized finish for blades and frames.
White polyester liquid or powder coating finish is also available or any other specified color with raul code up on requirement.
ORDERING CODE
Shahrokhi curved blade ceiling diffusers & grilles are specified with following ordering code.
Calculation Table of Curved Blade Ceiling Diffusers & Grilles