Sand Louver APPLICATION
Shahrokhi sand louvers are used for prevent sand entry to inside.
These are applied in building exteriors specially industrial plants.
DESCRIPTION
Shahrokhi sand louvers are supplied in two types of spaces with low and heavy flows.
It is possible to use a special fan to prevent sand entry to industrial machines or special spaces and for transfer it to another spaces.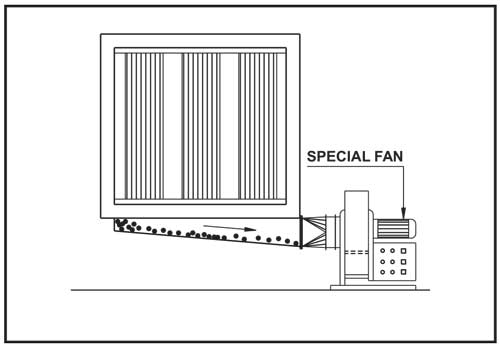 Either is possible to supplied sand louvers with galvanized 10mm.x 10mm. mesh bird screen , aluminum washable air filter and ducted damper as optional.
MATERIAL
High quality 1.5mm. thickness iron galvanized or aluminum sheet for frame and blades.
FIXING DETAILS
Aside sheet is used for exit sand in low sand flow.
It is possible to fixed this slide sheet over the sand louver in factory.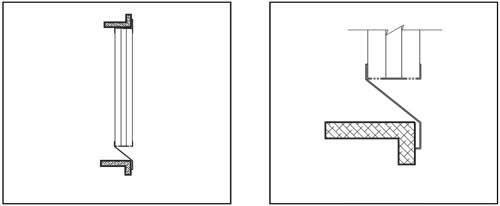 ORDERING CODE
Shahrokhi sand louvers are specified with following ordering code.
SH.SAL.T- W x H
SH : Shahrokhi manufacture
SAL : Sand louver
T : type : L : Low sand flow
H : Heavy sand flow
LF : Low sand flow with fan
W x H : Width (inch) x Height (inch)
ENGINEERING PERFORMANCE DATA
Calculation table of Sand Louver with Low sand flow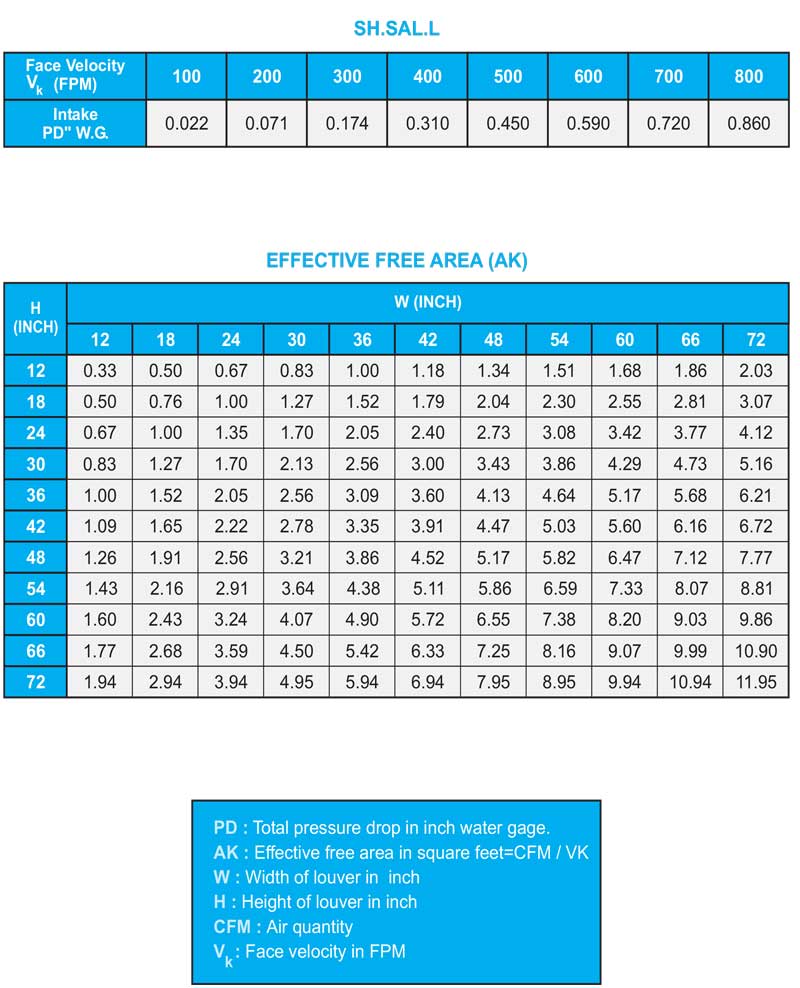 Calculation table of Sand Louver with high sand flow